The site is not currently open for registration!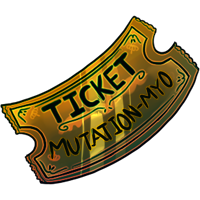 Congrats on getting a mutated MYO ticket! In getting this ticket, you are rewarded with a MYO slot with ONE mutation! You have access to all of the Paid mutations!!

Please follow this MYO slot guide for information about filling out a claim to turn this ticket into a mutated MYO slot and how to create and make your design official!